Code:

Name:
Gender:
Age:
Subspecies:
Area:
Personality:
History:
Relations:
Story So Far:
Appearance.....
-Tail:
-Head:
-Wings:
-Build:
-Size:
-Muzzle:
-Shape:
-Colors/Markings:
-Name needs to be, well, the name the dragon is given. We're going to be rather picky about names here. Nothing like Aqua or something, REAL names. For instance, my character will be named Mandia. Not a real word in English. Not in any language for that matter, but you may use words in other languages as long as they aren't like English words.
-Gender needs to be either male or female. It needs to be one or the other. NOT both.
- Age must either be Egg, Hatchling, Dracling, Teenager, Adolescent, Adult, or Elder. The times that they shift to the next stage will be determined. Dragons can live to be 100 years naturally, although in these hard times that is rarely how long one lives.
-Subspecies tells where your dragon is located. Alpine Dragons live in the Mountain Region. Grass Dragons live in the Prairie Region. Blizzard Dragons live in the Arctic Region. Leaf Dragons live in the eastern Rainforest Region. Pine Dragons live in the western Forest Region. Sand Dragons live in the Desert Region. Each Subspecies also has a special attribute, to be decided later. For instance, Grass Dragons are really fast while Alpine Dragons are the best at flying. Therefore, that will alter their appearance.
-You may pick an image from my Deviantart Favorite Collection and name the area. It is your dragon's territory. They control it. But the area you base on the image MUST fit the Dragon's region. You must also pick a lair image. Here is the link:
http://clgpic.deviantart.com/favourites/#Dragon-Mountain
-Personality is pretty simple, but we want very in-depth characters, so try to explain it well.
-What is the story of your dragon before it came to the site? This is something we must know. Be creative! Interest us!
-Does your dragon have any friends or family? Let us know.
-As you play the character, update what they do in the roleplay so others can know.
-We MUST know in detail what your character looks like. Try to explain every single part of the body in its shape. Dragons have a large genetic diversity. Depending on the subspecies they will vary. What is the tail shape and proportions? What things are on the head? How large is it, and what is it shaped like? What do the wings look like? What size are they? What sort of build does the body have and how large is it? What does the muzzle look like, as well as the inside of the mouth? What are the teeth like? (don't forget that dragons have molars to grind platinum) What is the body shape? The color and markings of your dragon can be shown with lineart. I will make a request for a piece of art based on your character for the site and add it to the gallery.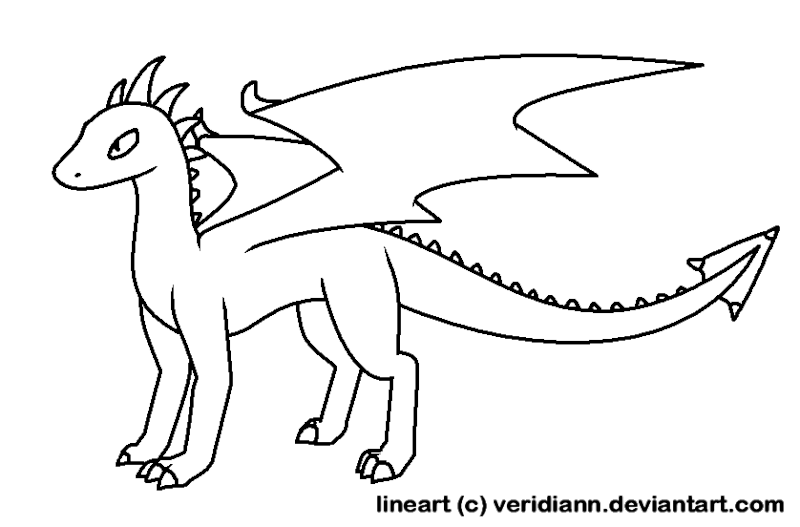 Ask questions if you are unsure!